The SCC is excited to be supporting efforts to groom trails at South Canoe! This is not just great for fat bikers; hikers, snowshoers, trail runners can also enjoy the groomed goodness.
You can help support the effort by joining the SCC, or updating your membership for 2021.
You can make a donation specifically to Trail Grooming through the membership registration process at Zone 4, or separately at GoFundMe.
Donations provide some financial support for the purchase and maintenance of the Snowdog.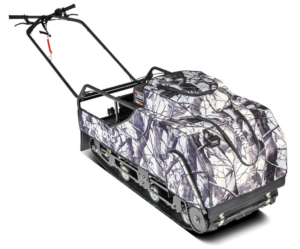 We are all excited by this opportunity to try something new for the community! Please be mindful of riding only when the conditions are good. Head over to our Fat Bike Best Practices page for tips on winter riding!
We will try to keep the Trailforks Report current as to the trail conditions and grooming status.
PDF of approved winter route is here.