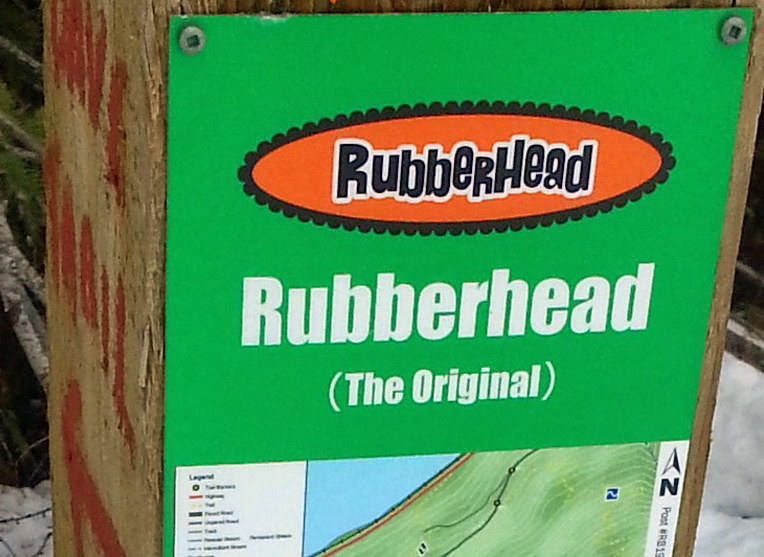 Shuswap Cycling Club Rubberhead Enduro – June 11, 2023
What:
Three or four stage enduro race at the Rubberhead Trails near Salmon Arm. Results will be based on the lowest combined time on three descent-oriented stages. 
Mass start (all racers at once)

Enduro stages – individual starts at 30 second intervals or as directed by the starter.
The Shuswap Cycling Club is a non-profit society and 100% of the proceeds of the race fee will go to the good! We are thankful for the tremendous efforts of the Shuswap Volunteer Search and Rescue team. Part of the proceeds of this race will go to help with their work. Some of the proceeds will help fund trail maintenance and new projects at the Rubberhead Trail network. 
When and Where:
June 11, 2023 at Rubberhead Recreation Site, Canoe BC

9:00am – 3:00pm

From Salmon Arm head east on Hwy 1 past the Canoe Forest Products Mill and turn right on the 110 FSR.

Watch for industrial traffic on the 110 FSR and use caution entering/exiting from the Hwy.



Event Registration:
Registration closes Saturday, June 10th, 4:00pm
Fees:
Short Course: $50 SCC Members | $75 Non-Members

Long Course:  $75 SCC Members | $100 Non-Members
SCC Membership:
A Discount Code will be provided that can be applied during race registration. 
Cycling BC Waiver:
A Cycling BC Single Event Race license is required for this race.
Register on CCN and complete the waiver process. There is no fee. 
https://ccnbikes.com/#!/memberships/cycling-bc-2023-single-event-license 
Log in or create an account.

Purchase your 2023 Cycling BC Single Event License (free)

Select June 11, 2023 | Rubberhead Enduro

Complete the waiver and the registration process.



Course: 
Short and Long course options.

Short Course: 2 stages, approx 18km 1000m climb.

Long Course: 3 stages, approx 25km 1300m climb.

The course will be marked and posted on Trailforks Saturday evening. 

If you are unfamiliar with the trails at Rubberhead, we recommend pre-riding all the trails.



Race Day Schedule:
7:45 – 8:30am Register, Collect Race Plate and Timing Chip

8:45am Race Meeting

9:00am Race Start

3:00pm Course Close

3:30pm Awards (latest)



First Aid:
Athletes are expected to ride within their abilities and encouraged to pre-ride the course if unfamiliar with the trail system. 

First aid will be provided by Shuswap Volunteer Search and Rescue.
Water / Food: 
A water station and some food will be available mid-course. 

Food options will be available post-race.
Etiquette:
Please be respectful of all volunteers and other racers

Starters must enter your race plate in their device. If you leave with their ok, you won't have a time! We are aiming for 30 second intervals but that is at the discretion of the starter.

Overtaking a rider should be done respectfully in a safe area.

There will be a few areas where the downhill segment crosses the uphill segment. Please be aware of your surroundings and climbers yield to descenders.

Ride well and have fun! 
Awards:
Overall Men and Women

U20 Boys and Girls

U30 Men and Women

U40 Men and Women

U50 Men and Women

50+ Men and Women
Results will be available on Zone4 and awards will be announced shortly after the final racers completes.
Contact:

David Major
250-515-2975
[email protected]
Share This Story, Choose Your Platform!