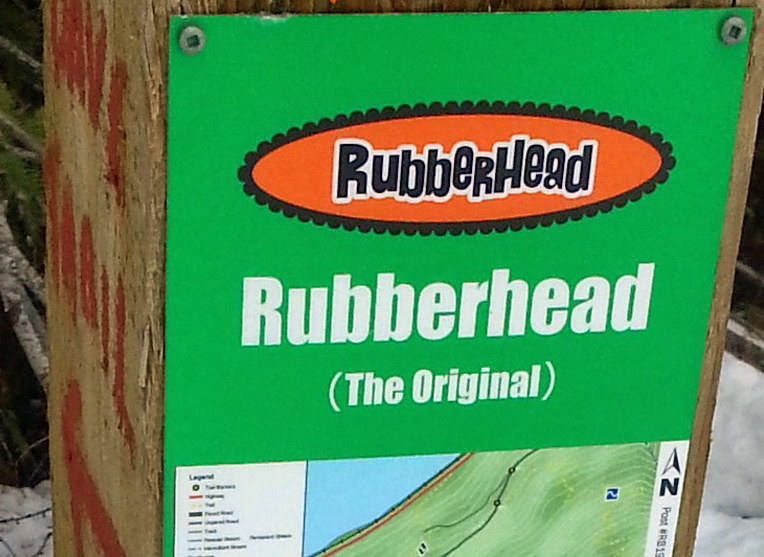 Shuswap Cycling Club Rubberhead Enduro – June 11, 2023
Rubberhead Enduro 2023 is a wrap! Thanks to all the riders that made the journey to our beloved Rubberhead Trail Network and shared the day with us!
The riders laid it out there on the initial 12km / 800m climb, meandering through the forests of Double D, Very Bad Wizard, and Ida View, finishing with a short descent down Half Baked to the start of the first segment.
Stage 1 was a 2.4km descent covering 433m of elevation down the flowy tech of Muffin Top and chunky turns of Veggie Delight.
A short climb brought riders to Stage 2, the most technical stage, Very Bad Wizard and the Old School Rubberhead Downhill. The 1.5km track was steep, tight and tbh a little closed in in some spots. Old school!
The final climb was another grueling 6km/500m climb which included the original Rubberhead traverse.
Stage 3 started at the 7km entrance to Ravine – a flat out flowy rip down the locals favourite to the finish.
Total Long Course stats – 29km / 1400m. Nice!
Riders were treated to a well deserved bevy or two, and dog or smokey from our friends at Barbecute.
Congrats to all riders that took on the challenge! Final results are available on Zone4.
Top Prizes:
Overall Male: Dylan Da Silva
Overall Female: Mikayla Arends
Hardtail Category: Adrian Bostock (with an Honourable Mention to Walter Bulten!)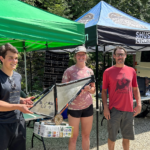 Thanks to all the volunteers that helped make the race happen! We had nearly 20 people help with all aspects of the planning, course design, marking, trail maintenance, aid stations, shuttling, first aid, and timing. We couldn't have done it without all their efforts. Big shout out as well to the Shuswap Volunteer Search and Rescue crew for their support. We are please to be able to provide a donation their way to help with the good work they do for the community.
Lastly thanks to all the sponsors of the prizing, including Skookum Bike & Ski, Shimano, Giant, Kona, RaceFace, Dakine & Fox.
Excited to host you all again next year!

Share This Story, Choose Your Platform!